It seems like there's a new hyped-up graphics package for marketers released every week. Bright, shinny, glossy, Web 2.0 designs with soft colors, metallic sheen and those always COOL special effects. 
The problem is...
Most people get their graphics from a stock website or worse, grab them off of Google. They are using them in a way they aren't allow to... and that's ILLEGAL! 
And Then It Hit Me!

Solve both problems with 100% legal graphics that are different than most everything you see on the internet!
You need something that will differentiate you from the herd... something that will grab their eyeballs... something they aren't used to seeing... you need a Pattern Interrupt!
You need graphics that are 100%legal and have open licensing, so you can use them anywhere without licensing hassles or royalty fees...
You Need...

Vectors Retro includes over 900 1950s & 1960s style graphics that will jump out at your buyers, in other words it's absolutely unique vector clipart package, including vintage vectors, vintage graphics, vector stock images and web icons and even more. These are definitely NOT YOUR EVERYDAY Web 2.0 graphics. They are hand drawn, original art that play on the evergreen principle:
"What's Old is Now New"
Just as the name suggests, Vectors Retro are VECTOR graphics in Retro style, so called Retro Vectors.
What is the difference between a raster, or regular graphic and a vector graphic?
A vector graphic (just like retro vector graphics) can be enlarged as much as you want, EVEN SCALEABLE TO BILLBOARD SIZE, without getting pixelated, loosing details and getting jagged lines and curves. Look at the difference!

Think about it... What's one of the hottest TV show of all time? Mad Men. That show single-handedly brought the late 50s and early 60s advertising style back into popularity. Wouldn't you love to capitalize off the the wildly successful Mad Men Series to promote your websites and products? I know the show is over, but it was cool for a reason... RETRO IS COOL! Anyone can ride the retro wave with Vectors Retro.
I can go on and on about all the rave reviews and testimonials... But you are here with a problem... And we are here to provide you with flexible solutions at an affordable cost









Whether you're a seasoned veteran or complete newbie, you need to know the ins and outs of the methodology of "Call to Action." There is no better way to be convincing than to do it in an eye catching way.
That's why I've created the Business Phrases bonus. As a bonus, you get 20 different business phrases, in four different uniquely RETRO styles. Phrases included:
Ok... so you got the graphics to catch the eye, and the business phrases to "Call to Action," now lets have a little fun!
The second bonus was created to add that attitude you are looking for. Is there a better way to "round out" a good sales page, website, newsletter, billboard, or any of the other almost infinite applications, than to include some common phrases from the Mad Men Era?
Again, you get 20 different retro phrases, in our four different uniquely RETRO styles. How copacetic is that? Phrases included:
Our license lets you do everything BUT RESELL OR GIVE THEM AWAY. If you want to use them on every project you do for yourself or a client until you retire, go for it. As long as the graphics are part of a larger project, you are fully covered! Here are a couple applications for the graphics pack after purchase:
Many stock graphics websites charge hundreds for a single image, with the same license rights that you get with Vectors Retro graphics. Even if I didn't price at what typical stock graphic website charge, for what we license you to use them for, it wouldn't be out of the question if I charged $197 like some of my competition!

We all started somewhere, and I wanted to make it as easy for newbies to get these graphics as it is for graphic design firms. I am all about removing "barriers to entry," and as a bonus to me, when you get great value from your purchase, I win you as a customer for life. Now that is a great feeling. Take massive action and secure your rights now!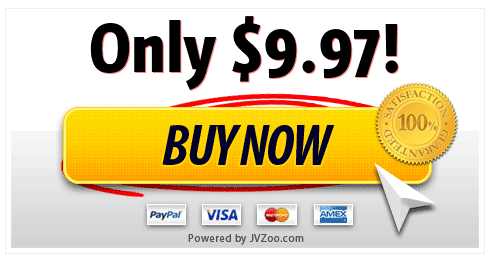 No more searching for the right image on expensive stock websites or risking fines with illegally obtained graphics from Google Images. Now you have a complete stock of quality, useful Retro graphics at your disposal.
Don't risk your business with illegal images. A single image copyright violation could put you out of business, plus a reputation that could follow you around for the rest of your career. It isn't worth the risk, especially when you have the opportunity to get a truckload of quality retro images for such a low price.

One thing I am sure of is that we cannot guarantee this "pennies-on-the-dollar" bundle pricing offer will be around much longer... so take advantage of it now and you will be using our graphic to increase the appeal of your products in minutes! Even if you don't need them today, our license has no termination date, so feel free to use them next week, next month, next decade... you know what I mean.
Add this valuable asset to your business NOW!
V.I.P Vectors Retro Order Form

YES! I want these VECTOR GRAPHICS to boost my business and increase the professionalism of my products

I understand I will be billed today to receive immediate access to Vectors Retro download site

I understand that these types of Vector Graphics will not only take my products to the next level, but they will also differentiate my products from all my competitors
P.S. Please make sure to look closely after purchase for some mystery bonuses I did not mention above. They should help to further improve your products.
P.P.S. You are taking the first of many steps to differentiate you products from the "trendy" and "faddish"... Evergreen products have been proven to convert consistently over a long period of time. I applaud you for taking this step for your business.